Since OPLEO Avocats was founded, individuals, and more particularly entrepreneurs, business executives, major shareholders and private investors, now have a "go-to" law firm that is capable of providing comprehensive solutions for all their professional and personal legal issues, with the necessary level of skill and independence, and without the fee barriers associated with excessive operating costs.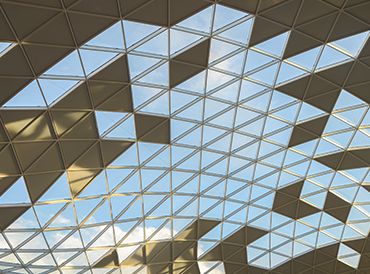 Our commitment to value creation stems from the Firm's governance which is focused on collective performance and the excellence of our teams, by drawing on their complementary skills that nurture the expertise needed to serve key business leaders whether in relation to their personal, professional or human capital.
Value Creation
In order to provide key business leaders with the guidance they need to make fundamental decisions, we are committed to forging longstanding relationships with our clients. We believe our in-depth knowledge of their background and aspirations, both professionally and personally, allow us to help them prevent risks and identify the right opportunities.
Collective performance
Our commitment as a firm is to combine our lawyers' different skill sets and share the same values, in order to provide solutions that best fit our client's situation for all their legal, tax, employment and wealth management needs.
As such, the Firm's strength is above all conveyed through our cross-disciplinary approach, with the sole aim to provide our clients with the best service possible, through a collective effort by the Firm as a whole rather than by the single performance of any one individual. In the running of our Firm's operations, we refuse to have individual profit and cost centers, but rather privilege lateral growth to enrich our collective performance. Our performance objectives exclude any peripheral legal services that do not meet the specific needs of key business leaders. This approach favors a fee policy tailored to individuals while ensuring the profitability of the Firm, and as such, securing the independence and protection of our clients' interests.
Cross-disciplinary skills that strengthen our capabilities to advise key business leaders
Our lawyers have a thorough understanding of the issues that key business leaders face and have developed a multidisciplinary and integrated practice allowing them to advise on the full spectrum of issues confronting this clientele.
OPLEO Avocats' specific capabilities which were exclusively developed for this clientele are organized around the three value creation drivers inherent to key business leaders, that is, professional capital, personal capital and human capital. Each expertise is enriched by the cross-disciplinary skills of the Firm's lawyers in matters related to clients' legal, tax, human resources and wealth management concerns. As such, in providing personalized service to clients, each of our lawyers draws on the full resources of the Firm.
Our lawyers provide transactional and dispute-related advice to clients in France and abroad. They typically work in coordination with other legal and finance professionals who also regularly work with key business leaders.